---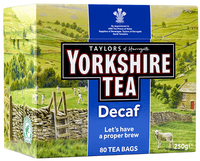 Let's have a proper brew.

Tea bags Bringing you a proper brew We go to great lengths to make tea properly - from tasting 1000s of teas a day to find the best for our blend, to thinking about the water you'll brew it with at home.

And over the years, we've built relationships with some of the world's top tea estates and gardens, visiting them in person as much as possible.