---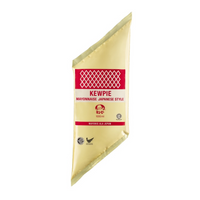 "KEWPIE Mayonnaise" is Kewpie's flagship product, and has been cherished by consumers across Japan since 1925.
It goes well with salad, sandwiches, sushi, and much more.

Mayonnaise is a kind of thick, creamy sauce often used as a condiment. It is the base for many other chilled sauces and salad dressings. There are several ways to prepare mayonnaise, but on average mayo is approximately 700 calories (2,900 kJ) per 100 grams of product. This makes mayonnaise a calorically dense food.
Be creative and enjoy fancy dish accompanied by KEWPIE Mayonnaise!